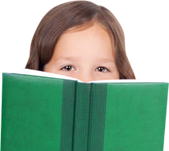 Little Foresters
In 2015, we introduced Little Forester sessions to our weekly routine at Incy Wincy's. The sessions are built around the six Forest School principles agreed by the UK Forest School community in 2011 and are held on Camp Hill Estate (www.camphill.co.uk), just a short drive from Bedale.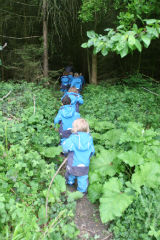 "The outdoors is bursting with health benefits - it takes away stress, it increases physical activity, and it gets people meeting each other..." (Dr William Bird cited in Natural Childhood by Stephen Moss)
To achieve a NOCN Level 3 in Forest School Programme Leadership, Leanne, our Forest School Leader, attended 12 training days staggered over several months at Tees Valley Wildlife Trust and completed a detailed portfolio to demonstrate her knowledge and skills. Her training included the theory and practical elements of Forest School sessions, learning about the ecology of Woodland Ecosystems, using tools, managing campfires and much, much more. Families can feel reassured knowing that on top of this, Leanne has additional First Aid training focused on the outdoor environment.
Hazel Canning of North Yorkshire Forest Schools (www.forestschooltraining.com) has given us further support throughout the planning and introduction of our Little Forester sessions. The children have benefited from both her expertise and the training she has offered other staff members and all of this helps us ensure that every Forester session is really good fun.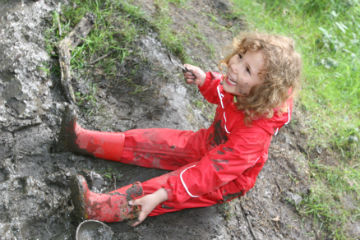 Leanne currently runs three Little Forester sessions each week with groups of up to a dozen children being able to experience seasonal changes in the natural environment first hand. Joining the Little Foresters, children benefit from the opportunity to build their independence, to take risks, to solve problems, to lead and to co-operate. Leanne invests time talking to the children about the plans for each session, recognising individual interests and the fun children have had previously.
"If we never took a risk our children would not learn to walk, climb stairs, ride a bicycle or swim..." (Jones, D. cited in Natural Childhood by Stephen Moss)
The sessions offer children the chance to use tools, to build dens, make trails, arrange natural objects, look for bugs, tell stories and so much more. Conversations held outdoors take a different form as the children communicate the excitement and wonder of new discoveries; it is an ideal way to broaden the children's language skills as staff introduce a broad range of new vocabulary.
Sessions last for a minimum of two hours - and often longer. The children travel in the nursery minibus, frequently singing on the way there ('Move it, move it' being a hot favorite) and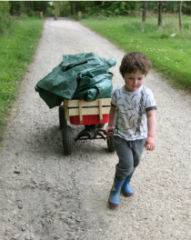 dozing off on the way back! We have invested in clothing for all weathers and the children happily have a go at getting themselves ready; pulling on waterproofs and wellies one week and then sunhats and suncream the next. They share the responsibility for the success of the group; they help pack the equipment needed and are given time to discuss and agree the rules for the sessions so there is a clear understanding of boundaries. During sessions, the children gather regularly at their base camp to talk about their discoveries, have a drink and share a snack (often cooked over our fire pit).
The children take their learning back to Incy Wincy's, developing the language of size as they look at the rings in slices of wood, sorting fir cones by size and mark making with charcoal from the fire.
To find out more about the Little Foresters, please contact us on 01677 425550 or look at our Facebook page for news and upcoming events.