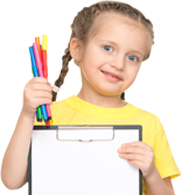 Sandra Chappell
'Little Miss Chatterbox'
Joined February 2016
Hobbies/Interests: Spinning, cycling, walking and skiing
---
Sandra joined the nursery team as our Early Language Advisor to work with staff on developing the speech and language skills of all the children during their time at the nursery.
Sandra graduated from the University of Reading in 1986 with a BA (Hons) Degree in Linguistics and Language Pathology (Speech Therapy). Since then her roles as a Speech and Language Therapist have included Head of Paediatric Speech and Language Therapy Service and county wide advisor on Child Language. She also completed a research project into the efficacy of early language Intervention, based in nurseries in Cleveland.
Sandra's role involves implementing a language programme throughout the nursery, working closely with staff to increase their knowledge of speech and language development and develop ideas to promote communication skills in all nursery activities. She is always happy to chat to parents about any concerns they may have around their children's speech and is able to offer families individual assessment, advice and programmes, should they wish.
Sandra has four children and appreciates the importance of developing good communication skills as early as possible. She has personally seen the effect that this can have on children's confidence, their ability to form friendships and their academic achievement.