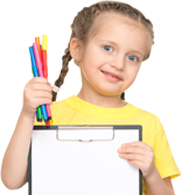 Nursery Housekeeper
Our team is seeking a new Housekeeper to help us keep Incy Wincy's gleaming for all to enjoy. Applicants will need to be warm, caring and energetic individuals who have exceptional attention to detail and pride themselves on knowing they have gone above & beyond so everything sparkles!
The role involves working at either end of our nursery day, splitting the working hours morning and afternoon while leaving the middle of your day free. There is some flexibility in the shift times and we would be happy to discuss this with candidates. Our nursery is committed to using environmentally friendly, sustainable products; with minimum use of harsh chemicals.
If you are organised, have the ability to recognize & prioritise tasks, and if you can demonstrate that you are reliable and trustworthy then please contact us on 01677 425550 or enquiries@incywincys.com for an Application Pack or to find out a little more.
---
Job Description
Job title – Nursery Housekeeper
Purpose of post
To provide a high standard of hygiene and cleanliness throughout the nursery
To work with the nursery staff team to ensure the nursery environment inside & out and the resources within are thoroughly clean, well maintained and inviting
To ensure a consistent supply of freshly laundered and pressed linen for all rooms
Key areas
Develop routines to ensure all areas of the nursery are maintained to the highest standard of cleanliness
Responsible to
Duties and responsibilities
Ensuring all laundry is completed daily
Maintaining a high standard of cleanliness and hygiene throughout the building
Clean floors, bathrooms, play rooms, office and general areas in the nursery
Assist with some kitchen tasks as and when needed
Washing interior windows
Caring for houseplants
Maintain stocks of disposable paper products and cleaning products
Adopting good working practices to ensure all areas of the nursery are clean
Maintaining COSHH records and adopting safe working practices
Recording/reporting all maintenance issues
Following all the nurseries policies procedures
Complying with Environmental Health Office, Ofsted, HSE and any other regulations and guidelines necessary
Undertake any other duties as may be required from time-to-time
That this list is not exhaustive, you may be asked to assist with any other duties as necessary
---