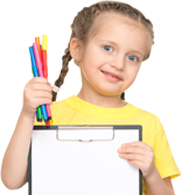 Anna Nicholas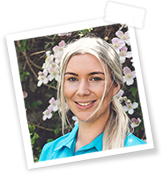 'Little Miss Chatterbox '
Joined January 2018
Professional Qualifications:
NVQ in Childcare and Early Years, Level 2 (2014)
Training:
Paediatric First Aid (March 2017)
Makaton (April 2018)
---
Currently Studying:
NVQ in Childcare and Early Years, Level 3
Key Areas:
Hobbies/Interests: I enjoy keeping fit by going to the gym, as well as going on long walks with my family and friends.
---
Tell us about your experience of working with Early Years children...
I started working as a volunteer in a nursery in January 2012. To begin with, I mainly worked in the baby room where the children were aged six weeks to eighteen months. Once I gained my NVQ Level 2, I moved to work in the room for children aged 18-24 months. Whilst at the nursery I helped in the toddler and pre-school rooms when needed. I gained more experience of working with a whole range of different aged children as a childminder's assistant, looking after a group of children from eight weeks to nine years old.
What is your favourite activity?
My favourite activity involves messy play. I love being creative with paints and guiding the children to create new colours by mixing them together. I can also make anything with cardboard boxes; my best invention has been a very imaginative boat.
What do you hope you will learn through doing your Level 3?
I hope to become more knowledgeable about the Early Years Foundation Stage framework (EYFS) and safeguarding. I also want to learn more about how to handle difficult situations in the nursery, for example managing behaviour and challenging conversations.
What do you feel you will you bring to the Incy Wincy team?
I feel I can bring my enthusiastic and friendly approach to the Incy Wincy team, as well as my ability to work with all age ranges of children, keeping them engaged and focused on a suitable activity for their age and ability.
Anna's top tip...
Always read stories to your children to help their imagination grow.