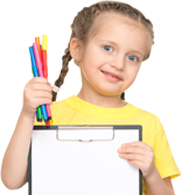 Chelsea Mapps
'Little Miss Encyclopedia'
Joined November 2017
Professional Qualifications:
Children's Learning and Development (Early Years Educator), Level 3 (2017)
Training:
Safeguarding Children: Basic Awareness (July 2015)
Manual Handling (July 2015)
Paediatric First Aid, Level 3 (October 2015)
Food Safety in Catering, Level 2 (February 2017)
Basic Awareness of Child and Adult Sexual Exploitation (September 2017)
Channel General Awareness (November 2017)
Makaton (May 2018)
---
Currently Studying:
Key Areas:
Hobbies/Interests: I enjoy spending time with my friends at the weekend and enjoy taking part in a pub quiz with them. I also like to walk my dogs, Cookie and Crunchie.
---
Tell us a little bit about life before Incy Wincy's...
I use to work at another nursery and completed my apprenticeship with them where I gained my Level 3 Early Years Educator qualification. I worked across a number of age groups but gained the most experience with babies. Having learnt so much about the under 1's is helping me now I have joined the Bumble Bee room at Incy Wincy's. I understand the development the children have made and the steps they need to take next.
Which is your favourite children's book?
Like so many other people, I love 'The Gruffalo. I am proud to say I have all the characters from the book (my favourite is the Gruffalo himself) and I can recite the whole story word for word. I also know every word of its sequel, 'The Gruffalo's Child'!
What qualities do you bring to team Incy Wincy's?
I am happy to share the interesting facts I have in my head (handy when I am on a quiz team). I can be very chatty...and a little sarcastic (but always reserve this for the staff room); however, I believe my best quality is my enthusiasm.
What do you remember from your own childhood?
Always being outside, riding my bike, climbing trees and playing with my friends. When I was younger I use to enjoy horse riding and remember riding a pony called Jupiter.
What makes you laugh?
I have a habit of laughing at my own jokes; otherwise, I enjoy a giggle with friends and at work with the girls.
Chelsea's top tip...
Try and read a book to your child every day, even when they are a baby (our Book Borrower basket at nursery has some of our favourites).