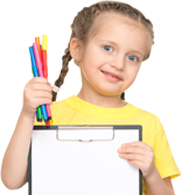 Heather Jones
'Little Miss Top Tips'
Joined June 2018
Professional Qualifications:
Diploma in Pre-School Practice (2000)
Teaching English as a Foreign Language (TEFL) (2012)
Training:
Channel General Awareness (June 2018)
Continuing Professional Development:
Key Areas:
Hobbies/Interests: I enjoy walking and doing jobs in the garden. I am a keen traveller and I like being exposed to, and learning, new languages.
---
Tell us a little about your previous work with Early Years children...
When I initially enrolled on a course to do a Diploma in Pre-School Practice, known as a DPP, I completed my placement at Bedale Under Fives when it ran from rooms in the Town Hall. I then went on to work as an assistant manager at a pre-school in Shipston-On-Stour, Warwickshire. Most recently I have been in Greece for six years working for a holiday company, caring for children of all ages and from all nationalities.
Why have you chosen to come and work for Incy Wincy's?
Incy Wincy's has an excellent reputation, I can see that the care and nurturing of the children is their top priority. I feel very lucky to be invited to join a team that is so committed to the welfare of each individual child. I am excited to be a part of it all.
What is your favourite book?
My favourite book is 'We're Going on a Bear Hunt', with all it's lovely descriptive language.
What makes you laugh?
It is hard not to laugh at some of the comments children make, the thoughts in their heads can sometimes just tumble out in words. There are always occasions though when it is better to hold the laughter in until out of sight of the children!
Heather's top tips...
A slice of soap in your socks at night stops leg cramps.
If you get a pen mark on your blouse, place a piece of kitchen paper under the mark, squirt it a few times with hairspray, pat it dry, squirt it again and wash. it works every time!