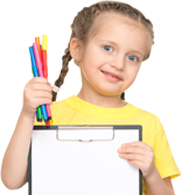 Jemma Beeney
'Little Miss Energetic'
Joined August 2017
Professional Qualifications:
Children's Learning and Development (Early Years Educator), Level 3 (2018)
Training:
Paediatric First Aid, Level 3 (January 2018)
Continuing Professional Development:
Currently Studying:
Key Areas:
Hobbies/Interests: Most of my time is spent taking my daughter to her dance lessons and competitions. When I do get some spare time, I love to take my two dogs for walks and I also enjoy camping.
Tell us about your experience of working with children...
Several years ago, I started volunteering at my daughter's primary school where I used to read with the children who needed one to one support. Being a mum of two and working in an educational setting made me realise that childcare was the career I wanted to pursue.
What is your favourite children's book?
My favourite book is 'A Squash and a Squeeze', written by Julia Donaldson. It is one I still read with my children, and we have a funny way in which we always read it. I also like the meaning behind the story as it teaches you to be grateful for what you have.
What makes you laugh?
Most things make me laugh; I think you should always find a lighter side to every situation. Children and animals can't help but make you smile and laugh with their individual ways and characteristics.
What do you remember from your early childhood?
In my early years I travelled a lot as my Dad was in the Army and spent a lot of time away. I remember writing him letters and drawing him pictures to send in the post, as well as having to make new friends regularly. Myself, my mum and sister would count down the days until my Dad was home and we had the best family times when he was back. We lived in lots of different countries so I didn't go to nursery, but I do remember going to various toddler groups and having lots of play dates and making good friends everywhere I went.
What would you like to do in the future?
In the future, I can see myself doing some training to work with children with special needs. All children are special and individual, and I would like to be able to work with any child, aiding their learning and development.
Jemma's top tip...
Enjoy your children and take every moment you can with them. Leave the dishes till later and have a ten-minute cuddle and a book before bedtime. When they are grown up these are the things they will remember.