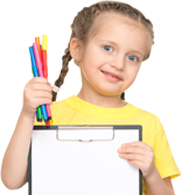 Louise Warrior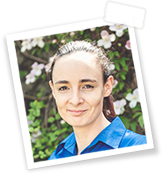 'Little Miss Understanding'
Joined September 2017
Professional Qualifications:
Child Care and Education, Level 2 (2004)
NVQ for Teaching Assistants, Level 3 (2009)
Diploma for the Early Years Workforce, Level 3 (2016)
Training:
Introduction to Autism Spectrum Disorders in Early Years (March 2007)
Introduction to Safeguarding Children (December 2014)
Food Safety in Catering (2015)
Introduction to the Early years Foundation Stage (January 2015)
Experiences & Environment for Babies (February 2015)
Paediatric First Aid (April 2015)
Channel General Awareness (September 2017)
Early Years Emotional First Aid (October 2017)
Paediatric First Aid, Level 3 (April 2018)
Makaton (May 2018)
Introduction to SENCO (May 2018)
---
Currently Studying:
Key Areas:
Special Educational Needs and Disabilities
Parent Cafe
Hobbies/Interests: I enjoy reading books, baking and listening to music.
---
Tell us about your previous experience...
I worked in two other nursery settings as well as school settings, and have experience of working with children from three months up to six years. Over the years, I've worked with children with a variety of special educational needs and disabilities, providing one to one support when needed. I appreciate the trust parents have in us, particularly when they have a concern about how their child will cope at pre-school or with their early development. I aim to provide as much reassurance as I can to families throughout the time they are with us and know the best way to learn is for us and the children to have fun.
Why did you choose to come and work at Incy Wincy's?
I chose to work for Incy Wincy's because after going along to a few different interviews, it was Incy Wincy's that gave me a feeling of warmth. Meeting some of the staff when I looked around, I immediately felt welcome and wanted to be part of this team.
What makes you smile?
My daughter Nicole. I love spending time with her, making things and painting pictures together.
What is your favourite children's book?
My favourite book is 'Matilda'. I remember reading this at school and how, once I had finished it, I wanted to read lots more books just like it.
Louise's top tip...
Choose your battles wisely and trust your instincts!