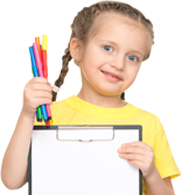 Victoria Sudron
'Little Miss Unflappable'
Joined February 2018, on maternity leave December 2018 to September 2019
Professional Qualifications:
Advanced Level Apprenticeship: Early Years Educator (2017)
Training:
Employment Responsibilities and Rights in Health, Social Care and Children and Young People's Settings (Feb 2017)
Channel General Awareness (March 2018)
Continuing Professional Development:
Currently Studying:
Key Areas:
Hobbies/Interests: I enjoy reading, cooking, going out with friends and family, and being outdoors. One of my main hobbies is baking, something I do a lot...I'm always experimenting with new things.
What did you do before joining the Incy Wincy team?
I use to live in Oxfordshire, where I completed an apprenticeship and gained my Level 3 qualification. I moved to Yorkshire in January 2018 with my partner to set up our first home together.
What is your favourite children's activity?
I mostly enjoy creative/messy activities; anything that the children can get stuck into! It's always fun, whether you're watching or joining in.
What would you like to achieve whilst at Incy Wincy's?
I would like to continue adding to my childcare knowledge and experience and build closer relationships with the children and staff. I'm looking forward to furthering my career as an Early Years Educator.
Victoria's top tip:
If you can't do great things, you can do little things in a great way.