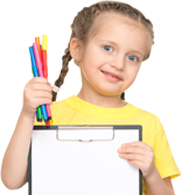 Emma Scott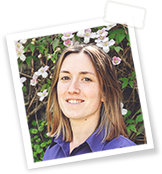 'Little Miss Caring'
Joined July 2012 - on maternity leave but will be back with us towards the end of the year, though she promises to pop in to keep in touch in between
Professional Qualifications:
Early Years Care, Learning and Development, Level 3 (July 2011)
Baby Massage (December 2014)
Baby Yoga (May 2018)
Training:
Paediatric First Aid, Level 3 (November 2017)
Child Psychology, Level 3 (November 2014)
Food Safety, Level 2 (May 2016)
Channel General Awareness (November 2015)
Safer Recruitment in Education (May 2017)
Continuing Professional Development:
Planning and Room Development (November 2013)
EYFS Incredible Learning Journey (January 2014)
The Baby Room Project (Spring/Summer 2014)
Promoting Positive Behaviour (September 2014, updated February 2017)
Basic Child Protection, NDNA (May 2014)
Makaton (October 2014)
Forest Schools Introduction (October 2014)
Wingate National Conference - Creativity Culture (June 2015)
Sing & Sign (June 2015)
NDNA, Working with Babies (October 2015)
Reflections Training Day - Telling Stories (October 2015)
Promoting Positive Behaviour (September 2014, updated February 2017)
---
Currently Studying:
Key Areas:
Designated Lead Practitioner ECAT (Every Child a Talker) Project (2014/2015)
Baby Massage and Baby Yoga Instructor
Safer Recruitment
Hobbies/Interests: I enjoy spending time as a family and taking my little girl for trips out; one of our favourite places is Fountains Abbey.
---
What particular qualities do the staff in the Caterpillar room require?
I feel it is very important that the staff are calm, patient and have an unhurried approach to their day. We invest a lot of time in settling the babies into the Caterpillar room as we know how important it is for parents to return to work safe in the knowledge that their child is happy and in a secure, caring environment.
You have received a lot of training, what has been the most useful?
The Child Psychology training has been really useful as it has allowed me to see the babies from a different perspective which helps explain why babies behave in certain ways to different stimuli. I regularly run baby massage classes and can use these techniques in the Caterpillar room. Most recently I have completed training in baby yoga, which will run alongside baby massage, and I am looking forward to putting this into practice.
What have you been doing in your role as ECAT Lead Practitioner?
Across the whole nursery we have carried out an assessment of each child for the Every Child a Talker (ECAT) project. This has involved us assessing each child's speech and language skills and offering additional support through fun activities. My role has been to coordinate this process with other staff and going forwards I intend to share the ECAT programme with parents and offer ideas for them to use at home.