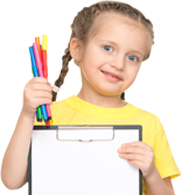 Calum Fawcett
'Little Mr [TBC]'
Joined October 2018
Professional Qualifications:
CACHE Diploma in Child Care and Education, Level 3 (July 2010)
Introduction to Childcare Practice (home-based), Level 3 unit (April 2010)
Training:
Paediatric First Aid, Level 3 (November 2017)
NYSCB Safeguarding Basic Awareness, E-Learning (February 2017)
Award in Food Safety - Early Years, Level 2 (October 2018)
Channel general Awareness Module (October 2018)
Award in Allergy Awareness, Level 2 (November 2011)
Continuing Professional Development:
---
Currently Studying:
Key Areas: Playwork
Hobbies/Interests: painting, music (playing my guitar) and a good hill walk
---
Tell us a little about life before Incy Wincy's...
My life before Incy Wincy's has always involved working with children. I have worked in many different settings from nurseries, primary schools and after school clubs over the years. I have always had great experience working with children and enjoy their sense of wonder and humour.
What are you looking forward to the most about joining our Out of School Club?
The thing I am most looking forward to at the Rangers out of school club is, getting to meet all the fabulous children and getting to know them and their interests. I always enjoy after school clubs and want the children to enjoy their time at the setting.
What makes an Out of School Club
I think an out of school club should provide children a safe and secure place in which they can learn and relax. Children learn so much throughout day to day life at school, and that shouldn't end when the school bell rings. After school clubs can be a brilliant place to learn more, build upon interests and share experiences with other children and staff.
How would your family describe you?
My family would describe me as funny, caring and hardworking…… (I hope)
What is your favourite activity?
My favourite activity is painting. My house is filled with half-finished canvases or sketch books with full of drawings. I find nothing more relaxing then putting on a vinyl and painting for a few hours.
What is your favourite food?
My favourite food is anything that my wife makes as she is an amazing cook. However, if I had to pick a specific meal it would have to be something hearty like sausages and mash with gravy - after all I am from Yorkshire.
Top tip… "If it ain't broke don't fix it"