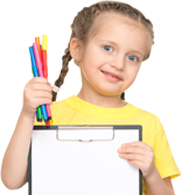 Emily O'Flanagan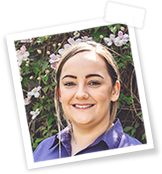 'Little Miss Make-It'
Joined April 2017
Professional Qualifications:
BA Hons Early Childhood Studies, Level 6 (July 2016)
Diploma in Child Care and Education, Level 3 (June 2010)
Training:
Food Safety in Catering (November 2014)
Channel General Awareness (December 2015)
Safeguarding Basic Awareness E-Learning (June 2015)
Manual Handling (July 2015)
LSCB Introductory Course on Child Sexual Exploitation (December 2015)
Paediatric First Aid, Level 3 (March 2017)
Continuing Professional Development:
Supporting 3-5 year olds in the EYFS (December 2016)
Coping with Crying Programme (May 2017)
Brilliant Babies (June 2017)
Early Years Emotional First Aid for Children (September 2017)
Makaton (October 2017)
Let's Look at Schemas (February 2018)
Currently Studying:
Key Areas: Training co-ordinator
Hobbies/Interests: In my spare time I love to spend time with my friends, we often go to a coffee shop (or pub!) for a nice, relaxed catch up. I also go to the gym - well I try to! I really enjoy spinning, when I get the chance...which isn't very often. However, working at Incy Wincy's is a full time work-out anyway!
---
Tell us a little bit about you...
I live in Catterick Garrison with my parents and younger sister. I studied childcare at college and then university before graduating in November 2013. I have worked in early years for nearly five years now, gaining most of my experience with babies before moving on to our Bumblebees who are aged 1-2 years.
What skills do you believe you need to work with babies?
I believe you need to be sensitive to each individual baby. You definitely can't be too shy or self conscious, you have to be happy, to be silly, to sing songs and pull funny faces - needless to say in a typical nursery day I can be found doing all of those things! This is probably why I was initially asked to work with the babies in the Caterpillar room.
What do you enjoy most about working with the Bumblebees?
Our 1-2 year olds have developed their own, strong personalities and they love to play and explore. There is nothing better than watching their reactions as they continue to make new discoveries within their play around the nursery.
If you could travel anywhere in the world where would it be and why?
I've always wanted to go to Cancun, Mexico. The white sandy beaches and clear seas look amazing - not to mention all the sunshine!
What would you like to achieve long term at Incy Wincy's?
Firstly, I want to continue to focus on building good relationships with the staff, parents and, most importantly, the children. I want to keep on learning to keep my practice and skills up to date and refreshed. I am currently looking at further training to support my new role as Room Leader.
Emily's top tip...
All children love to explore through stories and books; always take five minutes out of your day to read to your children.