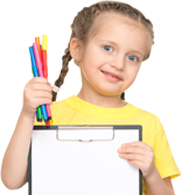 Toni Muir
'Little Miss TBC'
Joined November 2019
Professional Qualifications:
Training:
Continuing Professional Development:
Currently Studying:
Key Areas: Safeguarding
Hobbies/Interests: As previously mentioned, I really enjoy being outdoors and getting wrapped up.We have a flock of Coloured Ryeland sheep at home and my husband, Izzy and I love walking up to the field and spending time with them. We own a small business, specialising in rustic wedding and events, and really enjoy helping others celebrate their special days.
Tell us about your teaching experience…
I have been a qualified teacher for seven years and have taught in lots of different settings. I have taught mainly in Primary schools, but have also taught in Special Education too. In my last post, prior to joining Incy Wincy's, I taught Key Stage Two and was a member of the Senior Leadership Team as SENCo, however, I have taught Early Years, Key Stage One and Key Stage Two, with Early Years being my ultimate passion. From the moment I walked through the door at Incy Wincy's, I knew that this was where I would be able to fulfil my dreams of teaching in a Nursery.
Do you have a favourite activity? If so, what is this?
I love anything messy or outdoors! My favourite saying is, 'there's no such thing as bad weather, just bad clothing!' I believe everything is much more fun when you are outside and are wrapped up. The outdoors takes us on adventures that the indoors cannot always reach and usually always perks every child's individual interests.
As you join Incy Wincy's what are you looking forward to?
I am looking forward to working with the younger children again and enjoying the innocence of childhood. I love getting to know each individual child and their families, building relationships and making sure everyone is happy when they come to Incy Wincy's and the Dragonflies.
Tell us a little about your childhood…
I grew up with my Mum - Alison, Step-Dad - Ronnie, sister - Sam and twin brothers - Joe and Charlie in Darlington. I spent a lot of time with my grandparents too and I loved staying with them in their static caravan in Thirsk, going for family walks and to the park. I knew I wanted to be a teacher from being just Reception age, when I met my inspiration and first teacher, Mrs Morgan, I spent my weekends 'teaching' my sister and my grandad how to play Tiddlewinks!
What is your favourite children's book?
My absolute favourite is The Gruffalo by Julia Donaldson, although, my little girl, Izzy, loves Dear Zoo and Room on the Broom, so they are fast becoming favourites in our house!
What makes you laugh?
Izzy, our little girl is always doing funny things and making funny noises as she is learning to talk, she makes me laugh everyday! We also have a yellow Labrador, Nala, at home who thinks she is a human! She ALWAYS makes us laugh, especially when her and Izzy are playing together.