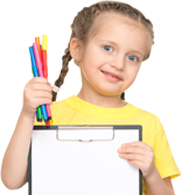 Larissa Grant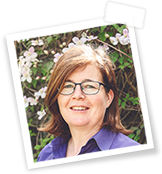 'Little Miss Upbeat'
Joined October 2017
Professional Qualifications:
Children's Care, Learning and Development, NVQ Level 4
Training:
Paediatric First Aid, Level 3 (July 2017)
Channel General Awareness (October 2017)
Safer Food Handler Award (October 2017)
Safer Allergy Awareness (October 2017)
Speech and Language Support for Under 5s, Level 3 (January 2016)
Safeguarding Awareness ( 2017)
Currently Studying:
Key Areas:
Speech and Language Support (including Makaton)
Safeguarding
Hobbies/Interests: I enjoy reading 'who dun-nits', walking in the Dales and the Lake District and going camping in my VW van.
---
Tell us about your previous experience...
I gained my NNEB in 1989 and took up my first job as a nanny. Shortly afterwards I got married and moved to Germany where my husband was serving as a soldier. I continued to work as a nanny for a forces family until I had my first child. When I returned to work I started my career in nurseries and pre-schools. A few years later I felt it was time to study again and I gained my Level 4 in Childcare and Development in 2008. Over the past 10 years I have worked in two nurseries in Catterick Garrison before joining Incy Wincy's in 2017.
What are your favourite activities?
I enjoy outdoor play and have been having fun recently at Forest School with Leanne and the Little Foresters. It is so important that children have access to the outdoors so they can enjoy the sense of freedom and do things on a larger scale - running, jumping and shouting. The children learn so much about the world and about themselves when deciding what they believe they can do. They naturally assess risk and this builds their confidence and sense of self.
Why do you feel access to high quality early education is so important?
Early education gives children the basis on which to build all their future learning. In a high quality setting such as Incy Wincy's, children are offered exciting challenges that feed their curiosity. To learn about the world around them, young children should question anything and everything; it is up to my colleagues and I to notice any interests they have, encouraging them to investigate and explore further. Skilled educators also notice the areas where children may need a little extra help, though rather than highlight this we can discreetly offer a helping hand to individual children.
What makes you laugh?
Not so much 'what' as 'who' - Peter Kay makes me laugh every time.
Larissa's top tip...
Take a deep breath; things are never as bad as they first seem!