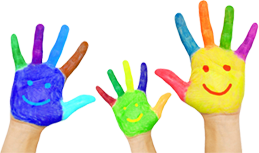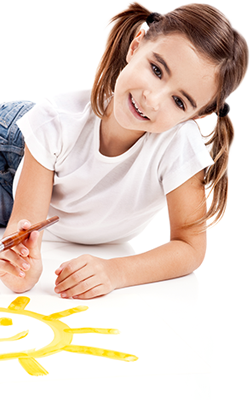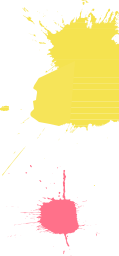 The Parent Forum
Building a Community
Incy Wincy's Parent Forum was established in 2013 and invites parents to come along and feel a part of their child's nursery. Being involved can make a difference to their child's development, building a strong and healthy nursery community. We have no doubt that the forum adds to our effectiveness, helping us meet the needs of families.
What does the Parent Forum offer?
The forum offers the Nursery Manager support and challenge in the role of a critical friend. It creates opportunities for parents to talk and to build relationships with one another. Parents have the opportunity to hear how elements of the nursery are growing and to share their thoughts about the care, education and development of the nursery. They may comment on policies and decisions before they are implemented. Parents can raise awareness of issues and concerns and give feedback so that successes can be celebrated together. It also helps promote the nursery to the wider community through fundraising and social events.
The group meets every six weeks and is open to all families who use Incy Wincy's nursery. Parents can expect a friendly welcome and all views shared will be listened to and respected. During the meeting, Sarah, our Nursery Manager will update members about what has been happening, inviting discussion around new ideas and issues. The forum has a nominated charity for the year and talks about the events planned for the coming months; for 2018, we have pledged our support to Bedale Community Library. Individual staff members may also drop in from time to time to outline their roles and the nursery or pre-school projects that they are involved with.
If you have something you would like to share with us but are unable to come along to our next meeting, please write a note and pop it into the Comments and Suggestions box in the entrance foyer.
If you have a specific concern, please do not communicate this through the forum; call, email or come along to the office to speak to Sarah.
Other ways to become involved in nursery life….
Do you have a specific skill? Perhaps you would like to come into nursery during a session to bake with the children, do some gardening with them, read a story or to talk about your job. We would welcome any parents who would like to join the children in their active day.
Who we are:
Kerry Nelson

Joined January 2017

Jenny Aspinall

Hi, I'm Jenny, Bella and Roo's mum.

Bella is 3 and recently moved up to the Dragonfly Room on a Tuesday and Wednesday, where she loves to embrace her independence. Roo is about to join the Bumblebee Room where I am sure he will settle as quickly as Bella did.

We live in Aiskew, with their dad, Jordan. I work part time as a mentor for vulnerable children and young people, designing and carrying out interventions to help remove any social or emotional barriers to their education. When not in work you will normally find me with the kids elbow deep in paint, mud or far too often baking cakes.

I love that the Parent Forum provides the opportunity for staff to hear the viewpoints of parents and it gives the nursery a really nice community feel. It makes me feel more involved and hopefully I will be able to contribute to some exciting events or future plans for the nursery.

Niki Pargeter

I'm Niki, mummy to Finlay aged 3 who joins the holiday club and Ruaridh (Baby Ru) aged 18 months who is in the Bumblebee Room. My husband Richard is a pilot in the RAF so we moved to the area when he was posted to RAF Lemming, we liked it so much we have bought a house in Morton-on-Swale where we live with our horses and dogs. I work full-time at Aysgarth School as Admissions and Marketing Manager. We all love Incy Wincy's, and I hope that I can support the nursery and the staff to grow and become even better.

Lucy Priest

Hi - I'm Lucy, Callum's mum. Callum is currently loving life in the Ladybird Room while I'm back at work as a project manager for an engineering company. Ian (Callum's dad) and I moved to North Yorkshire 5 years ago. We both enjoy racing sailing dinghies and I'm also starting to really enjoy running having signed up to do the Great North Run as a way of getting fit after Callum was born. I now try and do the Northallerton parkrun as often as family life allows.

​Leanne Hannity

Leanne Hannity: Caitlin's mum who is a member of the Ladybird room. I am married to Niall who used to be a professional jockey and now works on racing television. We live in Thornton Watlass and have dogs, horses and hens at home.

I am a Qualified accountant, work part time for a fuelcard company, and have my own clients. I love horse racing and I am currently getting fit to ride in a race at York racecourse raising money for MacMillan.

In my spare time I like to spend time with family and riding I also have ex racehorses to rehome, and also those having some time off, getting them ready to go back in to training.