Adventure Babies Pop Up - Helen [Harrogate Baby Crew]
Posted on December 09, 2022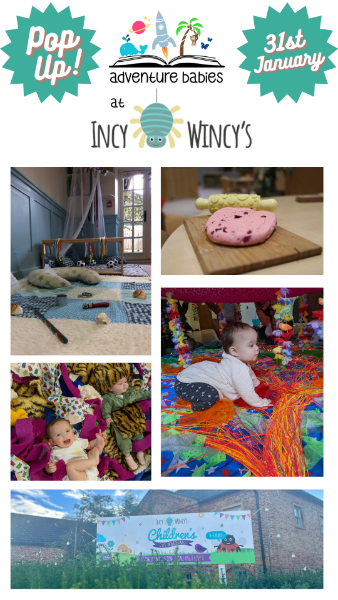 "I'm really excited to be hosting a pop up at Park House (former children's centre) in January.
Take your little one on an adventure with multi award winning sensory storytelling classes by Adventure Babies.
Adventure Babies bring brilliant books to life through gentle sensory stimulation, to support all round development and to help your child fall in love with books & reading.
Every activity in the classes is planned by Early Years experts and linked to the Early Years Framework for your child's stage of development.
Adventure Babies classes support your little one in the best way possible for their all round development.
This is a one off pop-up event, taking place Tuesday 31st January. You can choose the best session type and time for your child:
09.45 – 10.30am, Mixed Age Group
This is our most mobile class, all ages are welcome up to 4 years old. This group is particularly well suited for sibling groups or friends with different aged children that want to attend a class together.
11:00-11.45am, Babies to Crawlers
This class is suitable for babies from birth up to starting to crawl. Please be aware that some babies in this group will be mobile although it is not our most mobile class."
Open to all, you can book your place on the website HERE