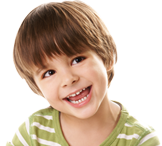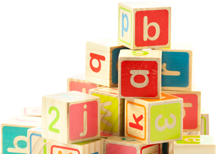 FAQS
Do you accept childcare vouchers?
Yes, we do. Incy Wincy's is registered with a number of voucher schemes and for HMRC Tax Free Childcare. To find out more about the help available to parents to meet their childcare costs, we recommend you visit www.childcarechoices.gov.uk
What do I need to bring to nursery for my child?
You will discover many items are included in our fee rate, minimising the items you need to remember to bring each week. To help keep your child's belongings together you will receive an Incy Wincy nursery bag during the home visit. In the bag you should provide:
Spare clothes:

t-shirts & cardigans
joggings bottoms, shorts, leggings, skirts elasticated waists are preferable wherever possible
multiple socks and pants

A pair of indoor shoes (plimsolls or slippers)
Comforter, ideally children will have one for home and one that can be left in nursery.
Dummy, if your child needs a dummy when going to sleep please provide two that can be kept in nursery.
Outerwear to protect children from the elements at home time, as the weather can change quickly it is always good to come prepared
Pre-School children, a named water bottle should be bought in daily and taken home to be washed.
Finally, all items should be named helping us to help you keep a track of your child's belongings.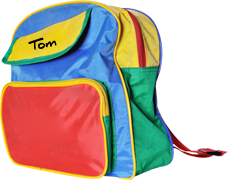 Do I need to bring nappies and formula milk?
Aptimil formula is provided for our youngest members. We provide all nappy changing items so busy working parents don't need to worry about remembering them.
How do I register my child?
Call Sarah on 01677 425550 to discuss your requirements and to arrange a visit.
Do you offer the Early Education Funding for 2, 3 and 4 year olds?
Yes, we offer up to 30 hours per week of free, early education to 3 and 4 year olds and 15 hours to eligible 2 year olds. At Incy Wincy's we offer year round care and education, to support families in managing their childcare costs we stretch funding to reduce your monthly fees. To find out more about these sessions and about the early education we offer, please call Sarah on 01677 425550 or email: enquiries@incywincys.com