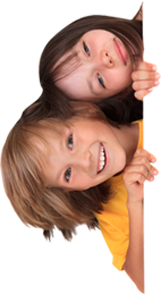 Welcome To Incy Wincy's Nursery
Incy Wincy's nursery is set within a charming Grade II listed building, full of character and period charm. Located on the edge of the market town of Bedale we really are a nursery in the heart of our community. Bedale is within commutable distance of Northallerton, Ripon and Harrogate, as well as The Dales. We are a close-knit nursery, small in size and totally committed to providing a safe and stimulating environment to suit our children.
We put your children's emotional, physical and developmental needs at the heart of everything that we do. We have great outdoors space at our nursery, complete with new play equipment. We also make full use of our wonderful location right next to a park - perfect for spotting wildlife, exploring woodland and of course feeding the ducks!
We promote a sense of community, taking our children to the local bakery in Bedale to buy ingredients to cook, as well as making regular visits to the police and fire stations close by.

Our services:
Every child at Incy Wincy's enjoys freshly-prepared food from our resident chef (and there's formula for our babies). There's always milk with meals, and water in plenty of supply. You don't even have to worry about nappies, wipes, wellies and waterproofs - we have them all here included in our fees.
The 'Caterpillar' room is for children from the age of 6 weeks up to 15 months.
The 'Bumble Bee' room is for children from 15 months to 30 months.
The 'Dragonfly' room is for children from 30 months to school.
Read more about our different rooms on our 'A Day in the Life' page