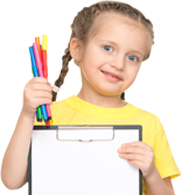 Registration
From the time a family enquires about places at Incy Wincy's they can expect a warm welcome, and information regarding fees to be shared in a clear and concise way. All families who are considering applying for a place for their child are invited to visit us to discover more about the service we offer, meet members of our team and view our beautiful play spaces.
Please see below for further details of our Enrolment Procedure - we look forward to welcoming you soon:
1. Complete an Application Form online, giving your child's details, preferred sessions and start date. Pay the Application Fee by BACS using the details on the Application Form.
2. Sarah will contact you to confirm receipt of the form and discuss your requirements and the next steps in the process.
3. A written offer of a place will be made 3 months ahead of the preferred start date. Once the offer is accepted, we will book your child's sessions. A holding fee of £100.00 a month is payable which will include a home visit at a mutually convenient time and settling in sessions for your child.
NOTE: for funded only pre-school sessions no application or holding fee applies.
4. Before your child joins Incy Wincy's you will be asked to sign the terms and conditions, which is our contract between parents/carers and the nursery. A copy of the nursery's policies and procedures are available in nursery, pre-school or online, for your information.
The fees below are applicable from 1st April 2019.
Incy Wincy's
Full Week
Full Day
am / pm
7:30am - 6pm
£262.50
£56.50
£35.50 (7.30am-1pm)
8am - 6pm
£250.00
£53.00
£32.00 (8am-1pm / 1-6pm)
Application Fee
£100.00
Grasshoppers Pre-School
Core Session
Wrap Around
Morning/Afternoon Session
£15.50
(9am-12noon/12noon-3pm)
£5.75
(Jump Up 8-9am/Longer Leap 3-4pm)
Full Day
£31.00
(9am-3pm)
£5.75
(Jump Up 8-9am/Longer Leap 3-4pm)
Application Fee
£50.00
(NOTE: does not apply to funded only children)
Full day includes lunch, tea, and mid-morning and afternoon snacks.
A complimentary breakfast is offered to all children between 7.30am - 8.30am.
Fee rates are reviewed annually.
For more information about Incy Wincy's, please call Sarah on 01677 425550.