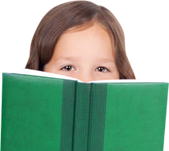 Walled Gardens
The children at Incy Wincy's benefit from the lovely walled gardens which wrap around our Grade II listed building; these consist of our activity garden, kitchen garden and decked area. The gardens provide a safe space for children of all age groups to come together to play, discover and learn, whatever the weather or time of year. We have a range of wonderful, wooden play equipment, outdoor toys and a sandpit and we love to see rosy cheeks at the end of a play session from lots of fresh air and exercise!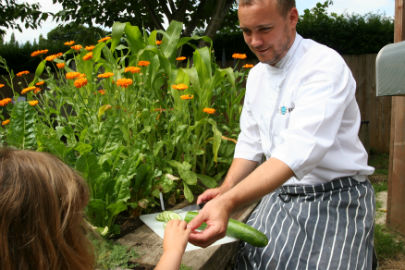 In our kitchen garden, children can discover the delights of growing their own seasonal fruit, vegetables and flowers from seed which, when ready, they can pick and use to cook with, under the supervision of our staff. Making jams and chutneys is a real favourite!
We also have a greenhouse where we grow different varieties of tomatoes, cucumbers, peppers, chillies and courgettes for our Nursery Chef to use in his 'Yummy Food' menus. The kitchen garden has been awarded the RHS School Gardening level 4 award, which recognises that we provide opportunities for children to enhance their skills and boost their development.
In a corner of the garden we have our outdoor 'mud' kitchen, made from reclaimed and recycled materials, complete with pots, pans and utensils. Mud kitchens are increasingly becoming a feature of outdoor learning in early years settings as they allow children to be creative and inventive, help them develop social skills and teach them to problem solve and co-operate. They also help build stronger immune systems!
Physical activity habits learned in early childhood can last a lifetime and in our activity garden, children can climb, scramble, crawl, balance and slide their way around our wooden play equipment, and burn off energy running, jumping and hopping about on the grassed area.
The decked area at the front of the nursery is a versatile play area that can be set up by the staff for free play or specific activities.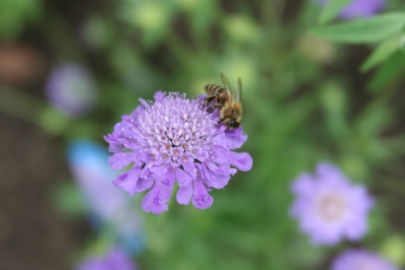 The gardens are a haven for butterflies and bees so the children can learn about the natural world as they play...and it's also home to Victor, our resident tortoise.
Here at Incy Wincy's we value the importance of outdoor play and getting closer to nature, and our gardens, with all their varied resources, colours, shapes and textures, are always full of rich, outdoor learning experiences for all our children.