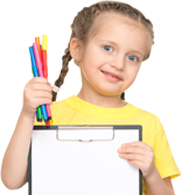 Administration / Finance
Our admin team support the Nursery Manager to keep the nursery running smoothly and efficiently in all office systems, processes and tasks. This includes keeping information and records up to date for all our children, parents/carers and staff; managing parents' accounts and staff payroll; maintaining the website; and ensuring we have up to date, and constantly reviewed, policies and procedures in place.


Aidan James



Victor
Aidan James
Financial Controller
Aidan is involved in many aspects of the nursery behind the scenes, and works closely with the Nursery Manager, Sarah, to keep the financial side of the nursery in good order. Aidan has a full time job as a Tax Adviser and as a result doesn't spend much time within nursery during the week, although you may sometimes see him doing the odd spot of DIY when required or dealing with IT issues as they arise. He is also on hand to drive the mini bus to Forest School on a Friday and loves a little singing from the children as he drives.
We refer to Aidan affectionately as 'Mr Gadget' as he is very keen to use modern technology to make tasks and processes more efficient, wherever there is a gadget or IT solution that can help us.
Aidan holds a certificate in Routine Inspections of Children's Playgrounds (RPII); this means he can inspect all our wonderful wooden play equipment, making sure it is safe for the children to enjoy.
Victor
Dandelion Manager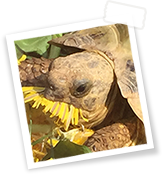 'Mr Slow'
Joined July 2014
Professional Qualifications:
Years of experience
Training:
On the job
Currently Studying:
Key Areas:
Hobbies/Interests: Sunbathing, eating out and sleeping
---
Tell us a little more about life at Incy Wincy's...
I joined the nursery a number of years ago and looking at the garden could immediately see why my unique set of skills was needed. I am the only seasonal worker on the staff team and am fortunate that the owners could accommodate my flexible working pattern. My day begins at around 8am when I warm myself under my heat lamp so that I am limbered up and ready to tackle my daily dandelion tasks. I spend a little time with the children indoors before I catch a lift with a colleague to my outdoor workspace. My day is broken up into focused activity and regular rest breaks.
In such a physical role I know it is important to look after myself. I get pretty grubby so I wash regularly, l enjoy a leisurely soak in the bath at the end of a shift. The children will use my special toothbrush to clean my shell, though if I am completely honest this can tickle when it catches my leg. All the fresh air does take it out of me and I find it is important to be tucked up in my shell around 6pm so that I have lot of energy for the next day.
Which area of the nursery are you based in?
I move around all areas of the nursery and spend time with each age group. I particularly like the nature garden where my workspace is situated and if I have some spare time I do enjoy a race with the babies as they are learning to crawl. My role is demanding. In the summer, as quick as I chomp through a patch of dandelions another is shooting up next to me. I am committed to doing the very best I can in ensuring the lawn is tip-top. I imagine many of you have come across me as you look around the nursery but if not please pop into the Dragonfly room where you will usually find me during the spring and summer months. By November, though, I'll be winding down to the off peak season, preparing for my winter hibernation.
What is your favourite yummy food?
I am particularly fond of dandelions. I don't particularly like to over complicate a dish, preferring to keep it simple and green. Like the rest of the team at Incy Wincy's I am willing to try new foods and experience new tastes. Our chef often introduces new dishes to my yummy menu making sure I get all the right vitamins to stay fit and healthy. I believe I am a positive role model for the children, showing them that you can enjoy a range of fruit and vegetables.