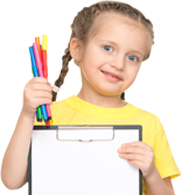 Current Vacancies
It is a privilege to be a part of children's early lives; to investigate, explore and learn alongside them. At Incy Wincy's we are always looking for exceptional individuals to join our team. If you feel you can add something special to what we do and you have the passion and commitment to be the very best, then please take a look at our current job vacancies below.
We offer a highly rewarding environment, with training and support to help you make a positive difference to the children in our care.


Nursery Housekeeper



Nursery Apprentice



Apprentice Commis Chef
Nursery Housekeeper
Nursery Housekeeper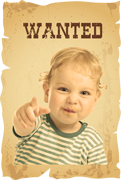 Our team is seeking a new Housekeeper to help us keep Incy Wincy's gleaming for all to enjoy. Applicants will need to be warm, caring and energetic individuals who have exceptional attention to detail and pride themselves on knowing they have gone above & beyond so everything sparkles!
The role involves working at either end of our nursery day, splitting the working hours morning and afternoon while leaving the middle of your day free. There is some flexibility in the shift times and we would be happy to discuss this with candidates. Our nursery is committed to using environmentally friendly, sustainable products; with minimum use of harsh chemicals.
If you are organised, have the ability to recognize & prioritise tasks, and if you can demonstrate that you are reliable and trustworthy then please contact us on 01677 425550 or enquiries@incywincys.com for an Application Pack or to find out a little more.
---
Job Description
Job title – Nursery Housekeeper
Purpose of post
To provide a high standard of hygiene and cleanliness throughout the nursery
To work with the nursery staff team to ensure the nursery environment inside & out and the resources within are thoroughly clean, well maintained and inviting
To ensure a consistent supply of freshly laundered and pressed linen for all rooms
Key areas
Develop routines to ensure all areas of the nursery are maintained to the highest standard of cleanliness
Responsible to
Duties and responsibilities
Ensuring all laundry is completed daily
Maintaining a high standard of cleanliness and hygiene throughout the building
Clean floors, bathrooms, play rooms, office and general areas in the nursery
Assist with some kitchen tasks as and when needed
Washing interior windows
Caring for houseplants
Maintain stocks of disposable paper products and cleaning products
Adopting good working practices to ensure all areas of the nursery are clean
Maintaining COSHH records and adopting safe working practices
Recording/reporting all maintenance issues
Following all the nurseries policies procedures
Complying with Environmental Health Office, Ofsted, HSE and any other regulations and guidelines necessary
Undertake any other duties as may be required from time-to-time
That this list is not exhaustive, you may be asked to assist with any other duties as necessary
---
Nursery Apprentice
Nursery Apprentice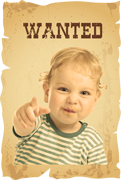 This year Incy Wincy's has introduced a new Apprenticeship scheme in partnership with Babcock Training. This is an exciting opportunity for those wishing to develop a career in Early Years to work in beautiful indoor and outdoor environments, alongside our outstanding staff team. You will be mentored by one of our highly knowledgeable Room Leaders and for those who demonstrate the exceptional skills we are seeking, there will be the chance to take a permanent position with our team.
If you would like to find out more about the Apprenticeship opportunities currently available at Incy Wincy's, please contact Sarah Moon-Gatford on 01677 425550.
Apprentice Commis Chef
Apprentice Commis Chef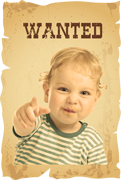 A fantastic opportunity to work alongside our Nursery Chef and support our commitment to providing freshly cooked healthy food for the children attending Incy Wincy's. The successful candidate will receive support and guidance as they work towards a professionally recognized qualification. Our nursery received the Outstanding Food Award from the Children Food Trust in 2017 and the Nursery World national Food Award in 2018, in this role you will gain all the skills and knowledge needed to meet these award levels and our own Incy standard.
Our nursery is committed to supporting families to understand the importance of children eating the very best food and how nutrition supports their bodies and brains to develop, this position is particularly suited to self-motivated individuals with an interested in nutrition and developing creative ways to use seasonal produce. In addition to the children's meals you will also help our Chef as he works alongside the educators to develops our Kitchen Garden and learning around food further.
An apprentice who demonstrates a desire to learn, competent practical skills and an ongoing interest in health & nutrition will have the opportunity to join our team on a permanent basis.
Applicants will need very high standards of hygiene, attention to detail, good communication skills, be able to work within a team and excellent time keeping. A good level of Maths, English and IT is essential.
The position requires you to be able to interact with staff, children of all ages, parents and other professionals so excellent interpersonal skills are essential. It is a busy environment, you will be required to be on your feet for much of the day and there are time pressures so that meals are served on time
This role is exempt form the Rehabilitation of Offenders Act 1974. Incy Wincy's Ltd is committed to the safeguarding of all children in our care we will complete all checks needed to establish candidates suitability for the role, including but not limited to an enhanced DBS clearance.