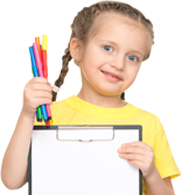 Kitchen and Housekeeping Staff
Our talented Chef provides nutritionally balanced, locally sourced food, freshly prepared each day for the children and staff and is also in charge of our seasonal 'Yummy Food' menus.
Our very busy Housekeeper is in nursery daily to ensure the highest housekeeping standards are met throughout the nursery.


Dianne Foster



Richard Lee
Dianne Foster
Nursery Housekeeper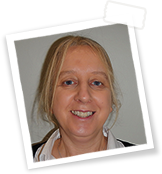 'Little Miss Sparkle'
Joined October 2017
Training
Channel General Awareness (August 2022)
Paediatric First Aid, Level 3 (December 2017)
Hobbies/Interests: I like to go swimming and also enjoy regular walks to Easby Abbey, near Richmond.
Tell us about your experience of working with children...
Before joining Incy Wincy's I worked in a primary school supervising the children before school and during their lunch breaks, both indoors and outdoors. I have an NVQ Level 2 Teaching Assistant qualification, so I often helped out in the classrooms as well.
What did you enjoy doing when you were younger?
When I was younger I loved going to the seaside with my family, where we used to play games on the beach. I also enjoyed helping my mum bake as well as going on long walks to pick and eat blackberries.
What activities do you enjoy doing with the children?
Whilst working in the primary school, I loved singing nursery rhymes and reading stories with the children.
Dianne's top tip...
A smile costs nothing...so keep smiling!
Richard Lee
Relief Chef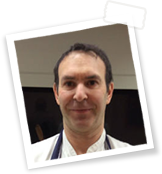 Richard is our relief chef who comes in whenever we need cover. Richard is a freelance Head Chef with over 20 years experience, his company Chefs Direct (www.chefs-direct.co.uk) finds clients relief chefs across Yorkshire. Richard began his career in 1984 as a commis chef, working his way up to Head Chef. He has worked at Cliveden and the Gleneagles Hotel as well as a number of prestigious sporting events such as Royal Ascot and the Grand National. These days Richard often finds himself meeting managing directors face to face and co-ordinating his chefs so we feel very lucky that he comes back to us in a hands-on role, bringing all his skills and expertise to our 'Yummy' meals.