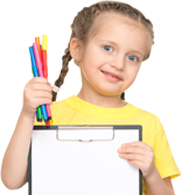 Michelle Williams
'Little Miss Fizzy'
Joined November 2019
Professional Qualifications:
Level 3 BTEC, Children's Care, Learning & Development (July 2013)
Training:
Food Allergy & Intolerance training, FSA (May 2021)
Level 2 Introduction to Child Protection, NDNA (November 2019)
Home Office Prevent Online Training (November 2019)
Certificate in Understanding Autism, Level 2 (September 2019)
Paediatric first Aid (12hrs), EYears Ltd (October 2018)
Fire Warden Safety Course, SAFE I.S. (April 2018)
Continuing Professional Development:
Currently Studying:Safer Sleep reducing the risk of SID
Key Areas:
Hobbies/Interests: I enjoy spending time with family, visiting different cities, watching Disney films
Tell us a little bit about you...
I've worked in early years for over 5 years and moved to North Yorkshire from Bristol after getting married last summer. It is a well known fact among my family and friends that I am obsessed Disney!
What skills do you believe you need to work with babies?
A calm and patient attitude, anyone working with babies needs to take time to learn how they communicate their needs. While their mummy and daddy has an instinctive understanding we need to work a little harder as each baby is different, at Incy Wincy's we do a home visit for each child and these are the perfect opportunity to learn from the experts - the babies parents!
What do you enjoy most bout working with the under 2's?
It is amazing how much a baby or toddler learns in those first few months. Anyone working with babies knows how special it is to be their as they achieve certain milestones, seeing the pride their parents have during those moments. Of course there are lots of giggles and cuddles in the room too.
If you could travel anywhere in the world where would it be and why?
America, to visit Disneyland of course
What would you like to achieve in the future at Incy Wincy's?
I'd like to build on the success Incy Wincy's has already had, the Bumble Bee Room team has some new members and I'd like to support them as they bring their own ideas and skills into the nursery. Who knows we may go for another award to reflect how special our under 2's rooms are.
Michelle's top tip...
Always talk to babies and toddlers, they need to hear words to learn them.