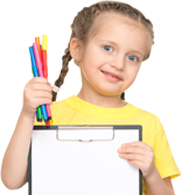 Sarah Moon-Gatford
'Little Miss All-rounder'
"Our work 'mum' who is full of ideas, is helpful, dedicated, imaginative, upbeat and a jack of all trades!" [Team Incy Wincy's, Sept 2017]
Joined June 2014
Professional Qualifications:
Early Years Teacher Status, Outstanding Level (July 2015)
Bachelor of Science (Hons) Open (December 2010)
Certificate in Early Years Practice (December 2005)
Diploma in Pre-school Practice, Level 3 (August 2003)
Training:
Home Office Recognising & Preventing FGM (June 2017)
Paediatric First Aid (March 2014, updated March 2017)
Anaphylaxis Awareness (March 2017)
Advanced Safeguarding Training for the Designated Safeguarding Lead (December 2016)
Home Office WRAP Training (October 2015)
LSCB Child Protection - A Refresher, Level 2 (February 2014)
Working Together to Understand the Child Protection Conference Process (November 2010)
Safer Recruitment (April 2011, updated June 2017)
Food Allergy Awareness for Childcare (March 2015)
Food Safety in Catering, Level 2 (July 2014)
Continuing Professional Development:
Safe Sleeping for Babies - Reducing the Risk of SIDS (June 2017)
Promoting Positive Behaviour (September 2014, updated February 2017)
Wingate Conference - Celebrating Childhood (May 2016)
Making Maths Counts in the Early Years (March 2016)
Mini Bus Driver's Review (February 2016)
Reflections Approach Training Day - Telling Stories (October 2015)
Paediatric First Aid Annual Refresher (September 2015)
Sing & Sign (June 2015)
Leading Good Autism Practice (June 2015)
Wingate National Conference - Creativity Culture (June 2015)
Fostering Creativity and Imagination Conference (March 2015)
Nutrition & Healthy Eating (January 2015)
Forest Schools Introduction (November 2014)
Makaton Foundation Workshop (October 2014)
Currently Studying:
Key Areas: Special Educational Needs and Disabilities, Movement Play, Maths Champion
Hobbies/Interests: When I am not driving my children to their various sporting activities I love to go for a walk, cook or curl up and read a book.
Tell us a little about your background...
I joined the Incy Wincy team in 2014, having worked in a variety of childcare roles in North Yorkshire over the past 16 years. I began as Play Leader at Thornton Watlass Playgroup and later managed a nursery in Harrogate. I have a BSc (Hons) Open and have a particular interest in children's Movement Play developing project with Jabadao, which I hope to continue in the future.