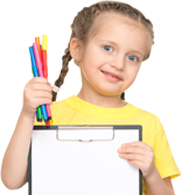 Megan Hoskins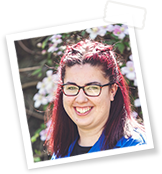 'Little Miss Comforting'
Joined October 2014
Professional Qualifications:
Diploma in Childcare and Education, Level 3 (2015)
Paediatric First Aid (2018)
Training:
ELearning Basic Awareness Child Protection (June 2015)
Sing & Sign (June 2015)
Paediatric First Aid Annual Refresher (September 2015)
NDNA, Working with Babies (October 2015)
HENRY (Health, Exercise and Nutrition for the Really Young) (January 2017)
Promoting Positive Behaviour (February 2017)
EQUIP Super Skills Training: Visual Perceptual Skills (November 2020)
Food Allergy & Intolerance Training, FSA (May 2021)
Home Office Prevent Online Training (May 2021)
Currently Studying:
Key Areas:
Schemas
Special Educational Needs and Disabilities
Hobbies/Interests: Spending time with my family, preferably at my favourite place - the beach. I started cheerleading nine years ago, practicing and competing regularly.
___________________________________________________________________________________________________
You say you are particularly interested in working with children 2-3 years old; what is it that interests you about this age group?
The children in this age group are discovering and learning new things all the time and it is wonderful to see their enjoyment and wonder. There is something very special about sharing things with children for the first time and seeing how they react. I really enjoy building relationships with all my key children and supporting their developing interests.
What activities do you believe bring the most fun and laughter to the children?
Messy play always creates a lot of excitement in the Ladybird room. We are so lucky to have such a large art area where the possibilities are endless! Gloop and painting are firm favourites for both the children and adults.
If you could travel anywhere in the world, where would you go?
I'd love to go to Canada; it's a country of extremes, from cosmopolitan cities to vast wildernesses, and with hugely differing temperatures across the seasons.
Megan's top tip...
"Children are not things to be moulded, they are people to be unfolded".