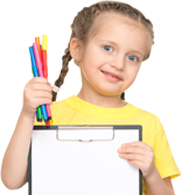 Aidan James
Aidan is involved in many aspects of the nursery behind the scenes, and works closely with the Nursery Manager, Sarah, to keep the financial side of the nursery in good order. Aidan has a full time job as a Tax Adviser and as a result doesn't spend much time within nursery during the week, although you may sometimes see him doing the odd spot of DIY when required or dealing with IT issues as they arise. He is also on hand to drive the mini bus to Forest School on a Friday and loves a little singing from the children as he drives.
We refer to Aidan affectionately as 'Mr Gadget' as he is very keen to use modern technology to make tasks and processes more efficient, wherever there is a gadget or IT solution that can help us.
Aidan holds a certificate in Routine Inspections of Children's Playgrounds (RPII); this means he can inspect all our wonderful wooden play equipment, making sure it is safe for the children to enjoy.