Green Fingered Incy Wincy's
Posted on April 24, 2014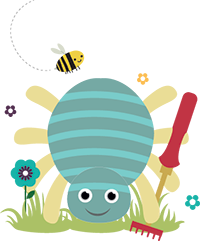 We are so lucky to have a brand new Greenhouse here at Incy wincy's and since it was installed we have been super busy growing lots of lovely things from seed.
With the help of Julia our resident gardener (and Caterpillar room leader) we are growing sunflowers, carrots, tomatoes, strawberries, pumpkins, butternut squashes, courgettes, peas, potatoes and a range of herbs all ready to be used in our kitchen.
The children from all of our rooms have been getting involved in planting seeds, tending to seedlings and making sure they all have plenty of water! We are very proud of how much they have turned into little gardeners!
As we have grown so many things we are now selling some of our extra plants to help us raise a few more pennies for Butterwick House Children's Hospice.