Baby Massage
Posted on February 16, 2018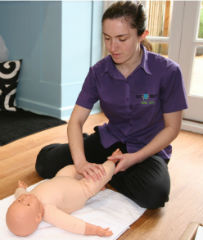 The next five week baby massage course will be starting on Friday 9th March, it will run for five consecutive weeks from 10 - 11am.
Baby massage has many benefits including relief from teething and colic, improving relaxation and encouraging longer sleeps but perhaps most importantly strengthening bonds between parent and child.
The cost for the 5 week course is £35, for parents who have a child at Incy Wincys I am offering a preferential rate of £30. This price includes use of a white fluffy towel, weekly illustrated handouts and a complimentary bottle of oil. There will also be drinks and homemade cakes at the end of each session offering a time to chat to other parents and ask any questions you may have.
If you would like to book onto the course or are interested in future courses please phone Emma on 01677 425550.
Emma
Baby massage instructor