New Discovery - Puss Moth Cerura vinula
Posted on May 16, 2019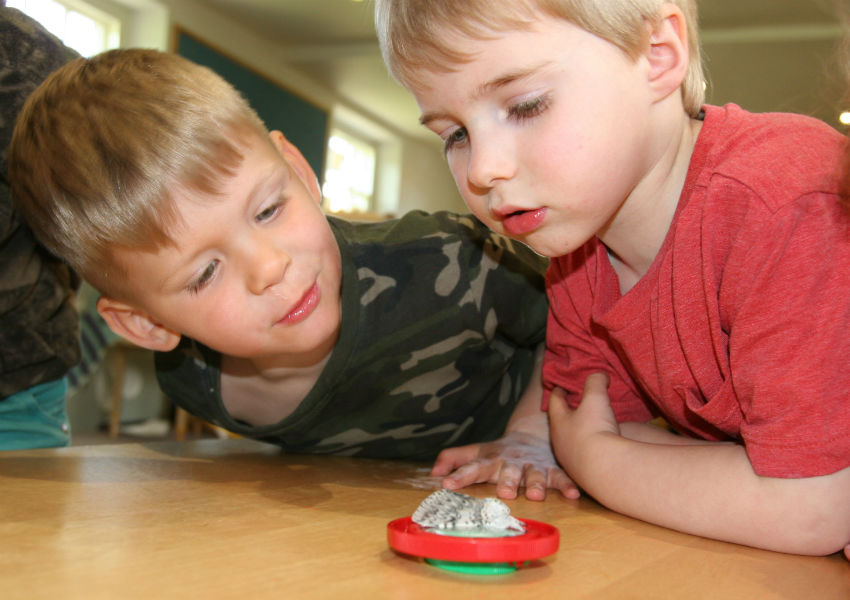 Our Special Visitor!
Today at nursery, we had a very interesting and beautiful visitor flying in to see us.
The Puss Moth (Cerura vinula) was spotted by a very observant member of staff sitting on the fence outside our Caterpillar Room soaking up the sunshine. We brought him inside for a brief time, to let our Dragonfly children observe and ask questions. It was lovely to see them interacting and being very careful when getting up close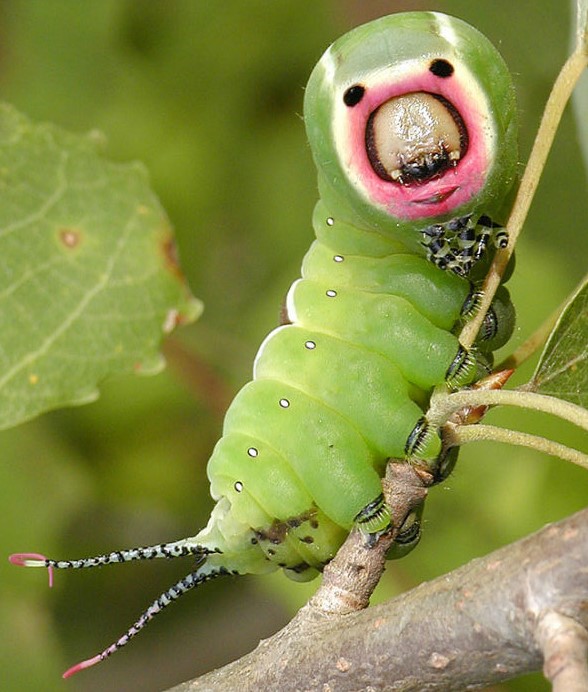 and personal.
When the end of summer comes we will keep our eyes peeled in the trees around and about nursery and whilst we are out visiting Thorpe Perrow as the caterpillar (see left hand pic.credit Wikipedia) is equally as interesting and beautiful, in its own way!