Sun Cream, Sun Hats and Special Deliveries.
Posted on May 14, 2019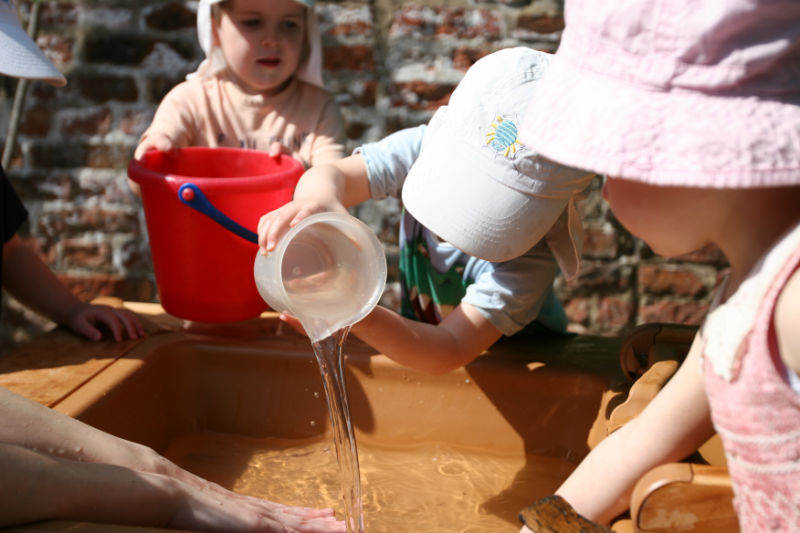 A quick change from waterproofs to water play, the British weather doing what it does best - one extreme to another! It seems as though we timed the delivery of our new outdoor water table perfectly. The children were so excited as they discovered the cascade telling everyone they had a 'waterfall'. It has been a day of experimenting, filling and emptying; the very best way to experiment with early maths & science. Luckily the cascade is big enough for lots of children to join in the fun, learning with and from each other.