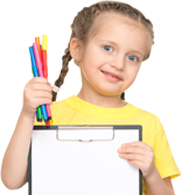 Early Years Educator (Full-Time & Part-Time)
Our Early Years Educators support children's care routines and provide a broad range of activities to support the children's development and learning. They bring their own mix of individual interests and skills which often lead to them developing their own area of expertise within our team.
Our staff say...
"Being right next door to Bedale Park means we get lots of fresh air and can plan all sorts of outside activities across the seasons".
"I love spending time with the children in our lovely outdoor spaces".
If you are truly passionate about early years care and education and believe you can add to the skills and expertise within team Incy Wincy's, then please contact us on 01677 425550 or enquiries@incywincys.com for an Application Pack or to find out a little more.
---
Job Description
Job title: Early Years Educator
Purpose of post:
To contribute a high standard of physical, emotional, social and intellectual care for all children in the nursery
To give support to other team members throughout the nursery
To work as part of a team in order to provide an enabling environment in which all individual children can play, learn and develop
Key areas:
Work with and support children
Work as part of a team
Build and maintain strong partnerships with parents
Responsible to:
Nursery Manager/Room Leader
Requirements:
Qualified to a minimum of Level 3 in Childcare
Paediatric first aid qualified (full training provided if required)
Cleared Enchanced DBS check
Duties and responsibilities:
Contribute to a programme of activities that meets the individual needs and interests of children in your base room, in conjunction with other team members
Keep records of your key children's development and learning journeys and share these with parents, carers and other key adults in the child's life
Engage in good team working
Liaise with and support parents and other family members
Attend out of working hours activities, e.g. training, monthly staff meetings, parents evening, fundraising events, etc.
Be flexible within working practices of the nursery. Be prepared to help where needed, including undertaking certain domestic jobs within the nursery, e.g. preparation of snacks and meals, cleaning of equipment, etc.
Work alongside the Nursery Manager and staff team to ensure that the nursery's philosophy is fulfilled
Read, understand and adhere to all policies and procedures relevant to your role, as deemed appropriate by the Nursery Manager
Record accidents on Accident Forms, ensuring the Room Leader has initialled the report before the parent receives it
Look upon the nursery as a "whole", considering where your help can be most utilised; be constantly aware of the individual needs of all children
Ensure only someone known, and agreed by the nursery and parent, collects the child
Respect the confidentiality of all information received
Specific childcare tasks:
The preparation and completion of activities to suit each individual child's stage of development and interests
Develop your role within the team, especially with regard to becoming a key person
Ensure that meal times are a time of pleasant social sharing
Wash and change children as required
Ensure good standards of safety, hygiene and cleanliness are maintained at all times
Ensure a poorly child is kept calm and warm and management is notified immediately
Develop and maintain strong partnerships and communications with parents/carers to facilitate day-to-day caring and early learning needs
Ensure the provision of a high-quality environment to meet the needs of individual children regardless of any disabilities, family background or medical history
Be aware of the high profile of the nursery and to uphold its standards at all times, both within work hours and outside.
---