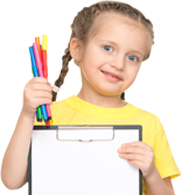 Early Years Educator (Under 2's, Baby Specialist)
Our team at Incy Wincy's are inviting you to apply to join them, they deliver amazing care & education to the children in our nursery and in return are offered the opportunity and support to develop their own skills & knowledge. Everyone on the team brings their own mix of individual interests which often lead to them developing their own area of expertise, currently we are looking for that special someone whose ambition is to be the very best in baby care.
To join us you need to...
be ambitious, aiming to be the very best in baby care
be as passionate about childcare & development as we are
hold a current Level 2 or 3 childcare qualification
be creative, curious & ready to see things a little differently
No one can promise the world, but we can promise...
take care of our staff teams well-being
provide a package of staff benefits
provide beautiful working environments & resources
train & support you in your own learning journey
Our staff say...
"love that every day is different; going out on the minibus, getting messy, playing in the gardens & growing our own veg" [ Level 6 Educator]
"staff lovely to work with, lots of help & support" [Pre-school Educator]
"training opportunities and working with mixed age groups" [Bumble Bee Educator]
"location provides amazing opportunities for the children and I can pop to the shops in my lunch break" [Teacher]
Job-Description-Early-Years-Educator-under-two-babies
Person-Specification-Early-Years-Educator-under-two-babies
If you are truly passionate about early years care and education and believe you can add to the skills and expertise within team Incy Wincy's, then please contact us on 01677 425550 or enquiries@incywincys.com.
---